Vandals desecrated monument of the Great Prince Vladimir in Kiev
/ Главная / Russkiy Mir Foundation / News /

Vandals desecrated monument of the Great Prince Vladimir in Kiev
Vandals desecrated monument of the Great Prince Vladimir in Kiev

20.03.2017
Unknown troublemakers poured the red paint over the Great Prince Vladimir monument in Kiev, TASS informs.
Institute of National Remembrance worker Elena Khalimon reported another case of the Great Prince Vladimir monument desecration in Kiev at her Facebook account. The monument pedestal, the bas-relief and the figure of Prince Vladimir, the Baptizer of Russia, were covered with red paint.
Elena Khalimon published a picture of the crime scene in Facebook and commented regretfully that she failed to perceive motives and reasons of the vandals doing such a thing.
This is a second time of the Prince Vladimir monument violation. The previous time, troublemakers spilt the paint over it in September 2016.
It is noteworthy that the on-line public opinion poll in autumn 2016 showed that it was Prince Vladimir who became the most prominent historical figure in Ukraine. Bearing this in mind, it is very hard to understand the motives of these people.
the Baptizer of Russia St. Prince Vladimir lived in 10th century. Russian Orthodox Church canonized him. The monument in his honor was erected at Vladimerskiy hill in the middle of 19th century.
Russkiy Mir 
News by subject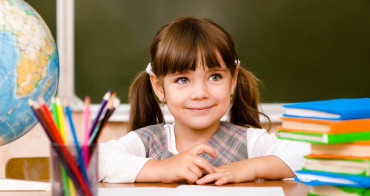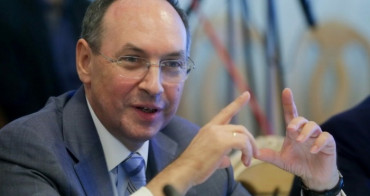 The new law "On Education" passed by the Ukrainian parliament essentially forbids citizens from receiving an education in any language other than Ukrainian. Beginning on 1 September 2018, students will only be able to study in Russian or the languages of other national minorities before the fifth grade. And beginning in 2020, Russian, Hungarian, Romanian, and other languages will be removed from the lower grades as well. Chairman of the Board of Directors of the Russkiy Mir Foundation, Vyacheslav Nikonov, reflects on how this trend meshes with Ukraine's attempt to become a full-fledged European country.