Poet Derek Walcott dies at 87
/ Главная / Russkiy Mir Foundation / News /

Poet Derek Walcott dies at 87
Poet Derek Walcott dies at 87

19.03.2017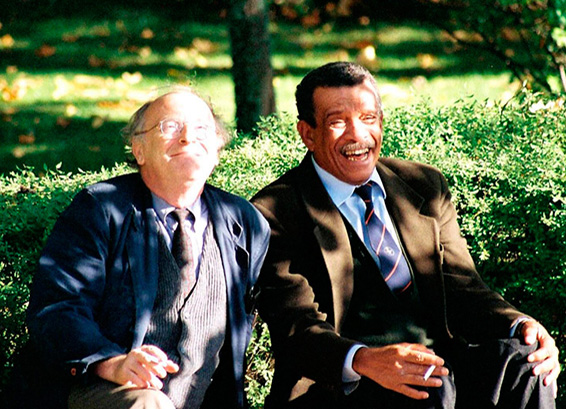 The poet and playwright Derek Walcott has died aged 87 at his home on the Caribbean island of St Lucia. Nobel Laureate was a close friend and translator of Josef Brodsky. Interestingly, many contemporaries called them "two opposites".
"Like his friends, Brodsky and Heaney, his voice will resound through history," said critic and biographer Hermione Lee. Walcott once noted that he, Brodsky, and the Irish poet Seamus Heaney, who all taught in the United States, were a band of poets "outside the American experience". Josef Brodsky called Walcott "metaphysical realist" and "the best of all contemporary English-writing poets".
They met in US at the end of 1970-s at the Robert Lowell's funeral. "When I stood there as the service was being said, I looked at him and I thought, if this man is not going to cry, I'm not going to cry, either." – says the poet in the book Conversations with Derek Walcott, "I admire Josef for his industry, his valor, and his intelligence. He's a terrific example of someone who's a complete poet, who doesn't treat poetry as anything but a very hard job that he does as well as he can".
Walcott was Brodsky's translating collaborator. English-speaking audience knows Brodsky mainly because of Walcott's translations. Also Brodsky also translated his friend's poems in Russian. The pair were keeping in touch until Brodsky's death in 1996. Walcott wrote Italian Eclogues devoted to Brodsky's memory.
Russkiy Mir
News by subject